PROFESSIONAL & ENGINEERING SERVICES

Manage programs, contracts, finance, acquisition. Get security assistance & training or supplement engineering with Professional & Engineering Services.
LOGISTICS SUPPORT & ASSET MANAGEMENT

Move, manage, procure or fulfill your assets with Professional Logistics Support and Asset Management.

Experience tactical superiority with the smallest, most portable, rugged Global Broadcast Service (GBS) SATCOM Receive Suite in the industry.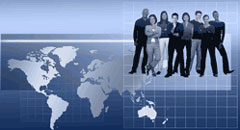 At Windmill, we don't offer jobs…
…we offer an adventure that will change your life forever. Windmill International, Inc. and its subsidiaries are Equal Opportunity Employers – people with disabilities, veterans, and all other protected classes are encouraged to apply.


See a listing of our NAICS Codes.
Credit Applications
Click here for AQYR
Click here for Windmill International Inc


Windmill International, Inc., a veteran-owned business, provides innovative solutions and services to the United States and allied governments in support of national security and acquisition programs.
Windmill provides strategy, technology and professional services, including, but not limited to:
Logistics and Asset Management Support Services
Configuration and Data Management Services
Government Acquisition and Program Management
Foreign Military Sales and Security Assistance
System Test and Support Engineering
Administrative Support and Training
Tactical SATCOM Product Development
Additionally, Windmill's Tactical SATCOM Systems group designs and manufactures lightweight, portable receive suites which enable users to gain access to Global Broadcast Service high-bandwidth data anytime, anywhere—even under the harshest of conditions. Our Tactical SATCOM group is qualified as a small, veteran-owned business. Windmill's portable receive suites, which were created with funding from the U.S. Government's Small Business Innovation Research (SBIR) program, have recently been approved for production and are available to customers for direct purchase. For more information, see our Tactical SATCOM page.
Windmill became an employee-owned company in 2005 with the establishment of an Employee Stock Ownership Program (ESOP). This dynamic initiative ensures the longevity of the company while maintaining focus on customer service and quality and rewarding membership for exceptional corporate performance.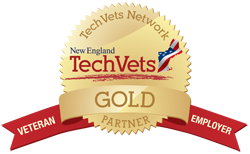 Providing Excellence in Professional Services to the AFLCMC for more than 25 years.

NATO's AWACS Support Contractor of Choice Since 1988
Windmill International, Inc. · 12 Murphy Drive, suite 200 · Nashua, NH 03062 · Phone: 603-888-5502
© 2011-2022 Windmill International, Inc. ·