TRAINING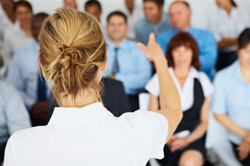 Windmill provides AWACS systems operational expertise and training support for RSAF AWACS modernization and sustainment programs. This includes assisting in the development of or reviewing training materials, maintenance documentation, course conduct and instructor vetting. Windmill has conducted course audits and assisted in the establishment of course and course material for unique operational aspects of the program and the RSAF mission system's intended deployment. In this training support capacity, Windmill has worked closely with the Air Force Security Assistance (AFSAT) training program manager to define training requirements, develop Master Training Plan, and review course syllabi and training material. A significant function of our support was to aid the Saudis in understanding what a particular upgrade will mean in terms of improved or modified operational capabilities.
Semantic Technology Training
Windmill also provides Semantic Technology Training. The three day hands-on course is tailored for subject matter experts who have been tasked with developing a semantic vocabulary and supporting ontology work. By the end of the course participants will be able to answer their managers' inevitable questions:
What is a "semantic vocabulary"?
What is an "ontology"?
Who benefits from implementing an ontology?
How is a semantic vocabulary developed?
How does TopBraid support our work?
This course is designed for individuals tasked with managing information assets from "behind the scenes": end-users rely on you to make sure up-to-date information is easily available and accessible. The class provides both a general background in semantic technology as well as technical instruction on TopQuadrant's TopBraid tool. The course content and approach will be customized for the client's environment and how its work integrates with USAF and DoD direction.
See the course description and pricing.
Providing Excellence in Professional Services to the AFLCMC for more than 25 years.

NATO's AWACS Support Contractor of Choice Since 1988
Windmill International, Inc. · 12 Murphy Drive, suite 200 · Nashua, NH 03062 · Phone: 603-888-5502
© 2011-2022 Windmill International, Inc. ·