TACTICAL SATCOM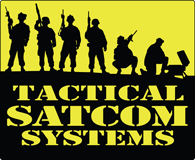 Windmill International, Inc. spun the Tactical SATCOM Division into two wholly owned subsidiaries, AQYR Technologies, Inc. and AQYR International, Inc. Under the AQYR name, the company will leverage the innovation and technology developed for elite military Special Forces communications with the release of new products designed to service public sector, commercial and enterprise markets. AQYR develops, designs, manufactures and supports compact, auto-acquisition Very Small Aperture Terminals (VSAT) and accessory products.

Please find more information regarding AQYR products at their new website: www.AQYRtech.com.
For military product support, you can gain access by clicking on the Product Support Customer Login link to the left.
Providing Excellence in Professional Services to the AFLCMC for more than 25 years.

NATO's AWACS Support Contractor of Choice Since 1988
Windmill International, Inc. · 12 Murphy Drive, suite 200 · Nashua, NH 03062 · Phone: 603-888-5502
© 2011-2022 Windmill International, Inc. ·