SOFTWARE ENGINEERING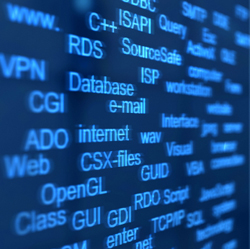 Windmill has a long-standing history and demonstrated capability of developing unique software solutions to demanding requirements.
To support our efforts with Lockheed Martin and the TSA, we were required to provide a sophisticated logistics system to support distributed training at hundreds of sites around the country. To meet this need, our developers created the Windmill Inventory Logistics Management Application (WILMA), a client-server database application used to provide appropriate logistics support capability to asset management functions. WILMA supported thousands of shipments from our National Support Center. The WILMA software is used to issue, receive, move, and add items. WILMA prints all the necessary reports for managing assets including hand receipts for issuing items, inventory reports, status reports and location information. The system can provide a strong audit trail for high-value or sensitive items, an extensive inventory capability and shipping documents, as needed. In addition, WILMA permits input via keyboard or barcode scanner. WILMA can be quickly tailored to meet new requirements.
Providing Excellence in Professional Services to the AFLCMC for more than 25 years.

NATO's AWACS Support Contractor of Choice Since 1988
Windmill International, Inc. · 12 Murphy Drive, suite 200 · Nashua, NH 03062 · Phone: 603-888-5502
© 2011-2022 Windmill International, Inc. ·