CAREERS WITH WINDMILL INTERNATIONAL, INC.
At Windmill, we don't offer jobs…we offer an adventure that will change your life forever. Windmill International, Inc. and its subsidiaries are Equal Opportunity Employers – people with disabilities, veterans, and all other protected classes are encouraged to apply.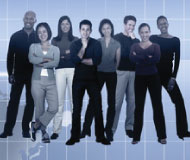 At Windmill International, Inc., we offer a stimulating work environment, the opportunity for professional advancement and the encouragement you need to make a difference in this world. If you'd like to work with a great team, then Windmill may be PERFECT for you!
Windmill recognizes that our strength lies in our people. Windmill became an employee-owned company in 2005 with the establishment of an Employee Stock Ownership Program (ESOP). This dynamic initiative ensures the longevity of the company while maintaining focus on customer service and quality and rewarding membership for exceptional corporate performance.
Join us for your next adventure!
Please keep checking for openings in the following fields:
Logistics and Asset Management Support Services
Configuration & Data Management Services
Government Acquisition & Program Management
Foreign Military Sales and Security Assistance
System Test & Support Engineering
Administrative Support & Training
Tactical SATCOM/Product Development
So, why should my next career be at Windmill?
Governments from around the world rely on Windmill International, Inc. for leading-edge professional & engineering services, training, logistics support and asset management. Our company has grown continuously and built an excellent reputation with its customers as a highly efficient and skilled solutions-provider.
When you work for Windmill, you'll know each and every day that you are making a difference.

Contact us at info@windmill-intl.com for more information on Careers with Windmill International, Inc.
Providing Excellence in Professional Services to the AFLCMC for more than 25 years.

NATO's AWACS Support Contractor of Choice Since 1988
Windmill International, Inc. · 12 Murphy Drive, suite 200 · Nashua, NH 03062 · Phone: 603-888-5502
© 2011-2022 Windmill International, Inc. ·