SECURITY ASSISTANCE/FOREIGN MILITARY SALES (FMS)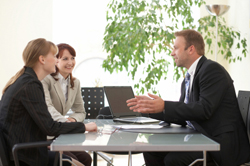 SA and FMS support is a core Windmill strength. Our company was founded on a direct contract to the Airborne Early Warning & Control (AEW&C) Programme Management Agency (NAPMA) and we have continued our support to them for over 25 years. Windmill prepares and executes Technical Assistance Agreements (TAAs) to meet International Traffic in Arms (ITAR) regulations for providing technical services abroad. Windmill processes Case Directive Amendments (CDAs) to the acquisition agreement which allows for contractual actions and case execution on current programs. Windmill coordinates with NAPMA, AFSAC, SAF, and DFAS to ensure implementation in DSAMS and financial systems. We maintain ITAR trained individuals at our corporate office in Nashua, NH and we are registered with the State Department.
In addition, Windmill provides expert SA and FMS support to Secretary of the Air Force for International Affairs (SAF/IA). For the Under Secretary of the Air Force for International Affairs, Pacific Division (SAF/IARP), Windmill provides comprehensive A&AS and technical support for new and ongoing Taiwan FMS activities and associated U.S. Air Force-related programs. Windmill interfaces regularly with Office of the Secretary of Defense (OSD) Policy; Department of State (DoS); Defense Security Cooperation Agency (DSCA); American Institute in Taiwan (AIT); United States Pacific Command (USPACOM); Pacific Air Forces (PACAF); Taipei Economic and Cultural Representative Office (TECRO); Taiwan Air Force (TAF); AFSAC; AFSAT; Luke AFB; National Security Agency (NSA); and product centers, program managers, and line managers. Windmill has strong contacts at all those organizations, gives advice, and receives counsel from the network we have developed with key personnel at those agencies. For the Under Secretary of the Air Force for International Affairs, Gulf States Division (SAF/IARG), Windmill provides project management support for new and ongoing United Arab Emirates (UAE) FMS activities. Activities include services to support or improve organization policy development, FMS decision-making and execution, UAE program management and administration, and UAE FMS execution and support. Windmill prepares briefings, point papers, background information, political-military analyses, congressional notification packages and other documentation related to UAE FMS programs for use by SAF/IA and Department of Defense senior staff.
Windmill has the SA / FMS experience and staff to meet the Government's needs. Windmill's mission to help governments manage defense programs reflects our corporate dedication to SA and FMS activities.
Providing Excellence in Professional Services to the AFLCMC for more than 25 years.

NATO's AWACS Support Contractor of Choice Since 1988
Windmill International, Inc. · 12 Murphy Drive, suite 200 · Nashua, NH 03062 · Phone: 603-888-5502
© 2011-2022 Windmill International, Inc. ·